Strange Victory Presents...
BEIRUT GROOVE COLLECTIVE
Date
Saturday 29th Apr 2023
Venue
Deers Head Music Hall
Doors
8:30pm
Find Tickets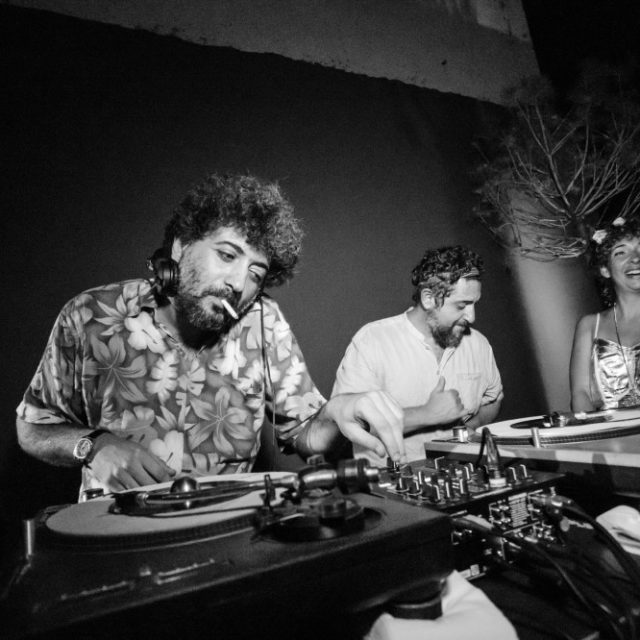 Obscure 1960's + 1970's Clubbing Records from Africa, The Middle East + Around the World, with a special focus on Arabic Psych – Sudanese Jazz – Ethiopian Funk – Lebanese + Armenian Stompers.
Now entering its 13th year, BGC is the premier destination for soul-fuelled clubbing records from '60s, '70s and '80s Middle-East, Africa and the rest of the world. For over a decade, the DJ collective has thrown one of the Middle East's most popular club nights in Beirut, pioneering obscure records from Lebanon, Egypt, Sudan, Ethiopia, Armenia. Representing an underground alternative to the nightlife of Beirut through regular parties in basement clubs, alternative beach venues and warehouse spaces at the forgotten fringes of the city, the BGC has been home for genuine crate-diggers and taste makers from all over the world.
The New York Times included the BGC clubnights in their list of the "Top 15" parties around the world.
In assocation with CQAF.COM
Ernesto Chahoud is an internationally renowned DJ, compiler and music researcher from Beirut who
aims to bring the rarest and sometimes strangest records to people's ears. He co-founded the Beirut
Groove Collective, a 13-year-old vinyl DJ collective throwing cult clubnights in Beirut and London,
where obscure 1960s and 1970s clubbing records from around the world can be heard. A serious
record collector, Chahoud has one of the largest vinyl collections in the Middle East. Specialising in
Arabic and Ethiopian music, his taste for little-known gems and obscure dancefloor stompers for his
DJ box has taken him on digging trips around the world, from Addis Ababa to Cairo. Chahoud hosts
monthly radio shows on NTS and Totally Wired Radio, where he showcases music from his farranging collection and invites notable DJs from the international record digging scene.

In 2018, UK label BBE released Chahoud's compilation 'Taitu', a 24-track collection of soul-fuelled
songs from 1970s Ethiopia by artists like Mulatu Astakte, Alemayehu Eshete and Birkineh Wurga.
The DJ has also curated the reissue series 'Middle Eastern Heavens', a collection of progressive
records from the Arab World's 1970s and 1980s golden age for experimentation in music. The first
two re-releases by Ihsan Al-Munzer, a legendary Lebanese composer and the godfather of bellydance
disco, came out in 2020 and 2021. He's also curated and written sleevenotes for a series of releases
for WeWantSounds label, including the first ever vinyl release of the groundbreaking 1985 album
'Houdou Nisbi' by the Lebanese composer, musician and playwright Ziad Rahbani, and 'Giant +
Guitar', the cult classic 1974 LP by the legendary Egyptian guitarist Omar Khorshid.

Over the last decade, Chahoud has toured the world, filling dancefloors from Dubai to Dortmund with
rare funk and soul records, raw Ethiopian grooves and his own Lebanese funk, '60s garage and soul
discoveries. He DJ'd for Beirut's first ever Boiler Room session, alongside Habibi Funk, held in the
sweaty loft of long-running Beirut record store Chico Records in 2017. He has been featured on BBC
World Service, BBC Radio 3, Time Out London, VICE Magazine, ARTE, Monocle, CNN and more.
presented in association with Back Track + CQAF