Strange Victory Presents...
JOHN ROBB – THE HISTORY OF GOTH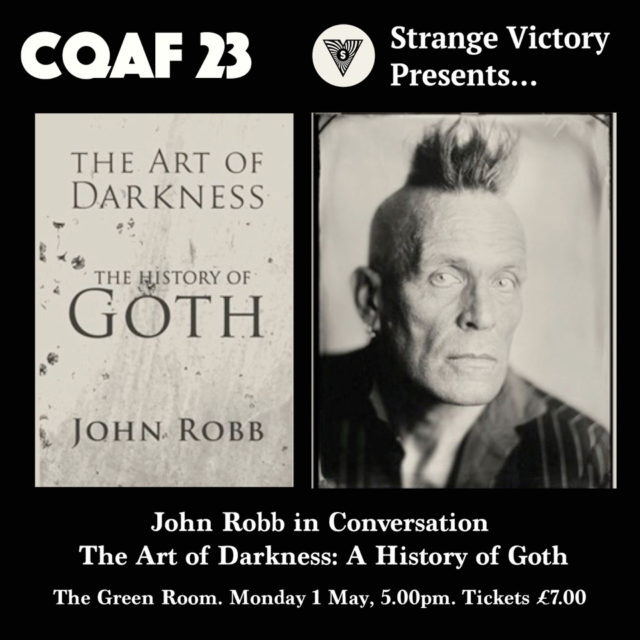 Finally, after a decade of work, countless interviews and immersing deep into the culture, John Robb's definitive book The History Of Goth is a journey deep into The Art Of Darkness. The first in-depth book on Goth is a deep dive into the enduring culture and the social, historical and political backdrop that created the space for the art of darkness to thrive.
JOHN ROBB
Journalist: TV and Radio Presenter: Mentor: Musician (The Membranes), best-selling Pop Culture Author (Stone Roses, Punk Rock – An Oral History, Manchester – the North Will Rise Again): Public Speaker: Head of Louder Than Words – the UK's biggest music and books festival: Head of the Green Britain Academy, an about to be launched scheme for training young people in Green and Eco jobs.
In association with CQAF.COM