Strange Victory Presents...
MINAMI DEUTSCH with Black Bones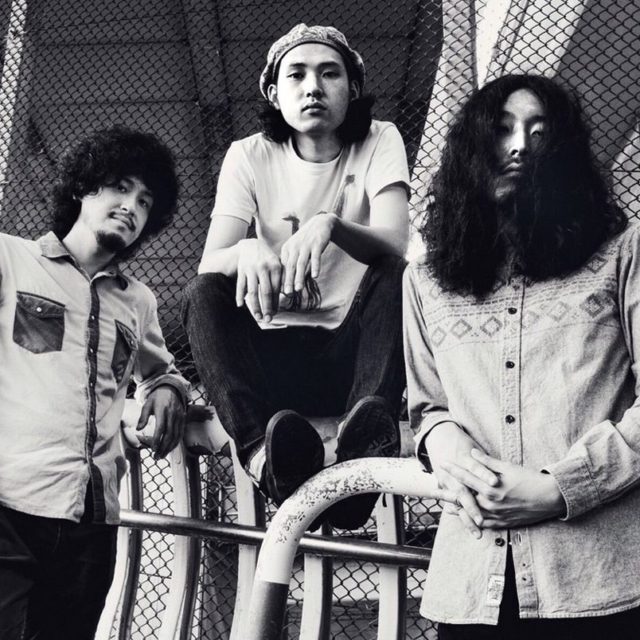 Since their formation in 2014, Tokyo's Minami Deutsch have tried to strike a balance between honoring the musical styles of yesteryear and creating something new. These self-described "repetition freaks" cite psychedelic rock and minimal techno as guideposts, but—as evidenced by a band name that is Japanese for "South Germany"—they're really obsessed with krautrock. Lead guitarist and vocalist Kyotaro Miula has said that they gravitate toward this sound because it's music for people who want to innovate. On their second album, With Dim Light, Minami Deutsch start delivering on that claim.
Plenty of Japanese bands have been inspired by the motorik pace of early-'70s German outfits, but Minami Deutsch focus on a very specific period in krautrock history. Their earliest releases and self-titled 2015 debut album drew on the scene's primordial days, particularly the locked-in rhythms of the first two Neu! albums. On record and in live settings, they excel at reproducing this sound—it's not shocking to learn that they've jammed with Damo Suzuki. Listening to Minami Deutsch, though, you can start longing to hear the pioneering sounds of Neu! 2instead.
With Dim Light doesn't minimize the band's influences—"Tunnel" is like a motorik training exercise, with Minami Deutsch studiously testing the limits of repetition. But now they're allowing some original flair into their songs. "Concrete Ocean" starts the album with a familiar, driving drum beat and bassline but takes its time settling into a groove. When Miula's guitar finally enters the mix, it speeds up the tempo slightly while lending a sly, melodic prettiness to the trio's often hard-edged sound. "Tangled Yarn," a knot of criss-crossing electric guitar melodies and softly sung vocals, brings to mind the psych-rock slow burners of their Guruguru Brain labelmates Kikagaku Moyo; that band's drummer, Go Kurosawa, happens to be one of four guest percussionists on the album who help to give each track its own character.
While Minami Deutsch's eagerness to explore novel sounds makes them more than just revivalists, it's the structure of With Dim Light that makes their experimentation powerful. Beyond the repetitive beats dance music takes from krautrock, it can be tough to pinpoint the techno influences that the band has talked up, but the sequence of the new album evokes the peaks and drops of a great DJ set. After two relaxed opening numbers, "Tunnel" picks up the pace. Then, centerpiece "I've Seen a U.F.O." fuses a simple, speedy rhythm with distorted guitar bursts and Miula's murmured vocals, in a career highlight whose psychedelic wildness dilates time and conjures an unnerving tension at once. "Bitter Moon" offers an acoustic comedown before sliding into nine minutes of tuneful oblivion on closer "Don't Wanna Go Back."
The band makes the most of repetition on this last track, letting new guitar and bass arrangements slowly emerge as a steady beat maintains the song's momentum. "I'm tired," Miula starts chanting, about five minutes in—and he's earned that fatigue by the end of an album that rarely settles for mimicry. If krautrock was all about ingenuity, then With Dim Light takes Minami Deutsch one step closer to following in the footsteps of their German heroes.